Known previously as Watchetts Physiotherapy & Sports Injuries Clinic, we have been operating in Camberley for the last fifteen years and this successful and very friendly practice, managed by Lead Physiotherapist, Jan Hughes MCSP, was renamed as "The Physio" in 2012.
This change of name has also seen additional services such as Therapeutic and Sports Massage being offered to complement the existing Physiotherapy and Acupuncture treatments. This massage service can also be delivered at home, in the workplace or at sporting events.
Jan has been qualified for more than thirty years, having gained extensive experience in the NHS, Occupational Health and Private Medicine Outpatients.
Jan and the team of therapists provide a very personal and individual service to all patients.
Like many boys of his age, my 16 year old son is a keen sportsman and plays sport most days at school and for local clubs. Although he never seems to lack energy, there have been times when he has complained of muscle pain. Just recently, he had a nagging thigh strain that meant he couldn't kick the ball and this seemed to be due to more than just tired muscles. Concerned, I was advised to take him to see a physio and I took him to see Jan for some treatment.
Jan quickly made him feel welcome and assessed that he would benefit from a deep tissue sports massage and recommended that he saw Alex.
Alex, a high-level rugby player himself, had an instant affinity with my son and started a course of deep tissue massage over a period of several weeks. My son had been rather reluctant (and perhaps a little shy) to go to a physio at the beginning, but Alex put my son at his ease and as the treatment started to take its effect, he became keen to follow the course and undertake the rehab exercises.
As a mother, I was concerned that too much sport would have a negative effect on my son's development. Talking to Alex and Jan was both helpful; as they understood the sports background and reassuring; that there was unlikely to be any long term damage and that he would soon be back playing again. Before this, I hadn't considered taking my son to see a physio for this type of injury as I'd always associated physio with fractures and hospitals. However, I would not hesitate to take him back to see Jan and Alex should he injure himself again.
Dawn R
Just a note to say thank you for all the help and advice you have given me this year in regards to my back pain, my health and my travels. While I would have preferred to not need your services, each visit is always nice and I always leave with a smile on my face.
Peta B
I want to express my thanks for all the time, care and attention you've given me and my family. We are so grateful and feel you went beyond what was required in such a helpful and kind manner.
Louise T
I met with Jan after being involved in a car accident. I had suffered from a whiplash injury, and as you would expect, my neck and back area was extremely painful, in fact it was only when it was pointed out by Jan that I saw for myself how my neck had locked up.
As I have pre-existing shoulder conditions I was nervous as to how the treatments would go for the whiplash; however, from the first day where a full assessment was carried out and treatment given, Jan's professional manner and approach put me at ease and I was confident in returning for the next appointment. I saw Jan over a period of 13 weeks where treatments of deep massage and acupuncture were given, with exercises to do in between appointments. My neck mobility was greatly improved and the pain reduced to just a light nagging pain which I found if I sat at an awkward position.
I would recommend Jan to anyone who needs Physiotherapy and have no hesitation in returning back for top up in the future.
Kathy C
I could say lots of good things about Jan as a physio, but of greater importance is the fact that she probably saved my life. Jan spotted what she suspected (and turned out to be) skin cancer, and sent me straight off to the doctor with only a concern for my well-being. This is a very good reflection of the warm, caring and friendly nature which Jan exudes.
Doug M
As a Junior International Rower, my extensive training puts a great amount of pressure on my lower back but with Jan's advice on working on my core stability and posture, the pain I used to have regularly has now almost disappeared.
Paul H
Now middle aged and suffering from painful knees and back pain because of the sport I used to do when younger, I have seen Jan a few times now for different aches and pains. Her attention to detail and ability to get right to the cause of the problem has ensured that any pain is alleviated quite quickly and the targeted exercise programmes she gives me ensures that any recurrence is minimised. She is so friendly and although puts you through it, you don't seem to mind.
Steve O
I had had problems with my shoulder for several weeks and seen two other therapists, with no relief whatsoever. One session with Jan and she had suggested possible causes which no one else had mentioned and after a short course of treatment, I am able to do DIY and gardening with only a little manageable ache afterwards which is getting less and less.
Ron D
I had been referred to Jan a couple of years ago following a car crash which resulted in whiplash problems. Her obvious skill and friendly manner helped me get over this reasonably quickly and have no lasting problems. I received a letter at Christmas informing past patients about the new massage service and booked in for a session on my legs. Alex was brilliant; I have had lots of sports massage before and was very impressed. I needed a deep tissue massage and with him being a big rugby player, he was able to get in just where I needed it. That said, my other half booked in for a therapeutic back massage and he said Alex was able to combine deep massage when needed and relaxing techniques where appropriate, so relaxing he fell asleep! We have both booked in for further sessions.
Sharon P
To arrange an appointment, or require further information about our services, please call: 01276 514944 or email: info@thephysiocamberley.co.uk.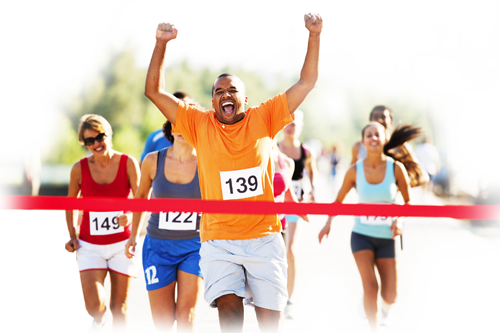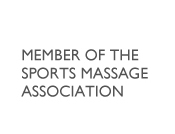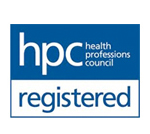 The Physio (Surrey) Ltd, 46 Watchetts Drive, Camberley, Surrey, GU15 2PQ
Tel: +44 (0)1276 514944 Email: info@thephysiocamberley.co.uk